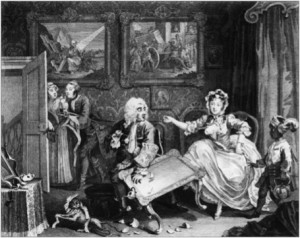 Ce cours de L1 a pour but de familiariser les étudiants avec les problèmes de méthode propres au domaine de la civilisation, en étudiant le monde britannique pendant la période de la fin du XVIIe au début du XIXe siècle. Les thématiques étudiées s'efforceront de donner à voir les racines de la modernité britannique. Les étudiants doivent fournir un travail régulier au cours du semestre pour valider cet E.C.
Brochure
La brochure peut être téléchargée ici avec le mot de passe obtenu en classe ou sur Moodle.
Writing and Referencing in MLA Style
The three videos below all have subtitles if you need them (click on the subtitle icon at the bottom of the YouTube window).
The third video guides you through the formating of your paper by showing you how to do things in Google Docs. But you will find that Microsoft Word or LibreOffice are very similar.
Writing your thesis statement
This video may be useful to help you write your research papers.
Lastest Posts
To access older posts, please click on "All posts for 18th Century" in the sidebar menu.